Who are volunteers?
People who have their own families, their official jobs, but who chose to devote their spare time helping homeless animals absolutely selflessly.
What we do:
We pay visits to the dogs during permitted hours:
we check their physical condition. If there are any health problems or injuries, we write a request to the administration to check on this animal. Dogs receive required vaccinations but it's impossible to provide medical care for each dog - a dog may die from disease or may be mauled by the other dogs.
We check their living conditions to make sure the cage is clean; there is enough water in the summer and snow in the winter, when dogs are given snow instead of water.
We take them for a walk in a special fenced-off area once a week, when most of the volunteers have time to visit the shelter. Dogs are rarely let out of their cages. A dog cage (8x8 yards) might house 3-4 dogs.
We publicize and promote our animals on the internet, in the newspapers and on other mass media (pay our own money).
We raise funds for advertisement to help these animals get adopted out of the shelter.
We help those dogs, whom we sometimes rescue from the streets. We temporarily house them in our apartments; pay our own money for medications, vet care and food.
We maintain huge Russian site and its small English version.
And of course, our main task is to find a loving home for as many of these caged animals as soon as possible.
Some terms and definitions we use on this website:
Sector is an endless row of cages. Total the shelter has 4 sectors - A, B, C and D - and a special accommodation for cats.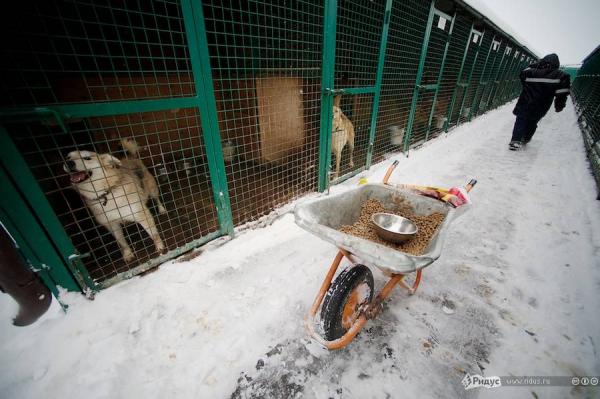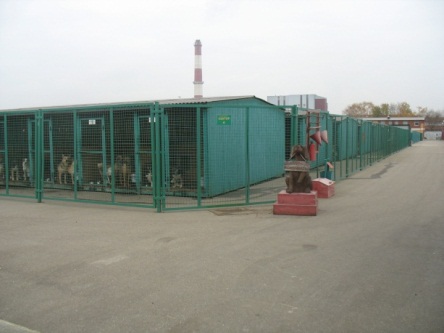 Cage is an outdoor plywood box, approx. 3 m2. Accommodates from 1 to 3-4 dogs. Water in a bucket becomes ice in winter, so dogs are given snow instead of water. Floor boards become wet in autumn; in winter, when the temperature goes down from -5 to -20-250 C, boards are covered with ice. Cold, wetness and wind cause chronic illnesses, and some of the adopted dogs need to undergo treatment in their new homes.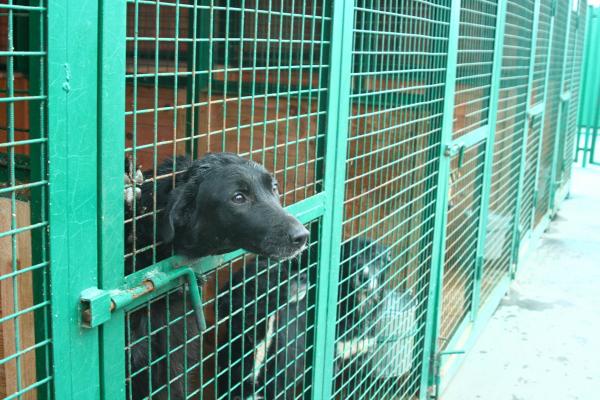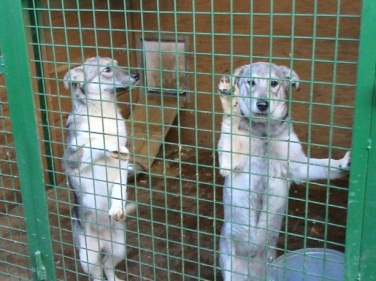 "Zimnik" from word "zima" (winter) - a small enclosure, approx.1.5 m2, where animal can hide during severe frosts (supposed to be filled with a straw that is supposed to be replaced with a fresh portion on a regular basis) - back side of a cage. If the straw is not changed regularly, it starts soak in urine and in the most severe cases animal can hardly breath because of strong ammonia smell.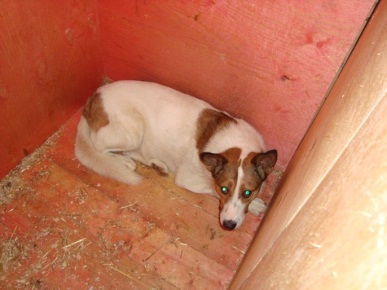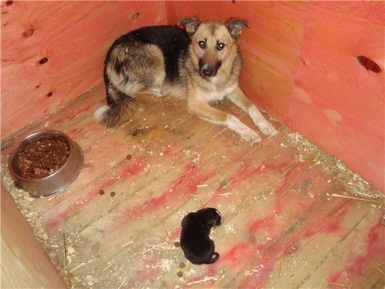 Outdoor run - a special fenced-off area, where the dogs can play and stretch their legs under supervision of volunteers (photos has been provided by the shelter administration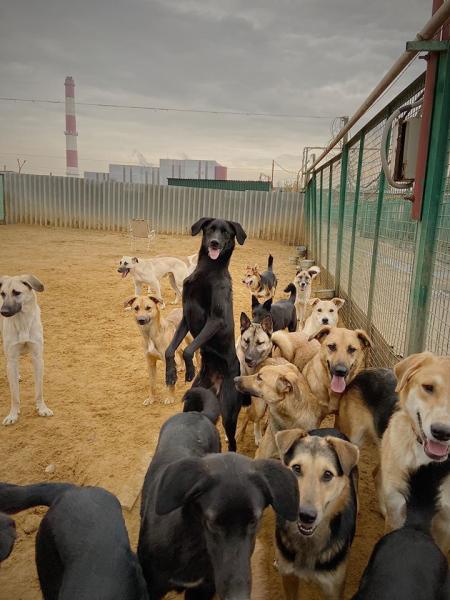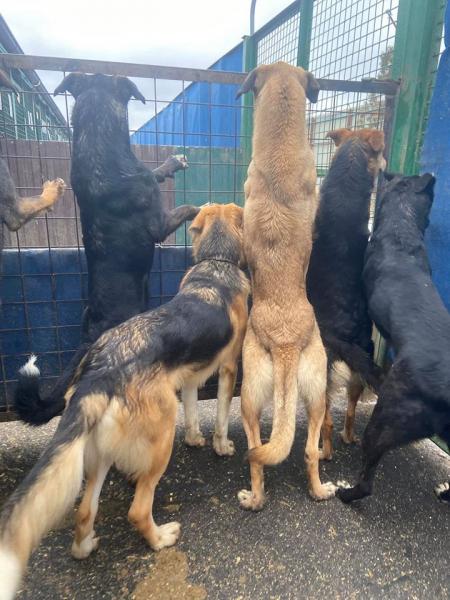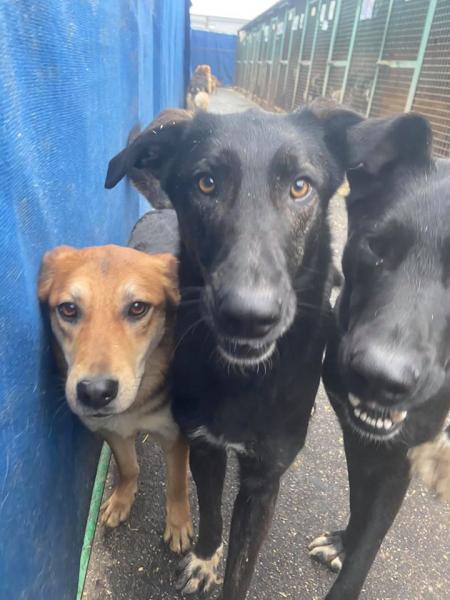 Foster is a temporary home for those dogs who leave the shelter until volunteers find them a new home. It may become a forever home for elderly animals (those who have difficulties finding owner due to their age). It can be paid or - more rarely - free of charge. Usually volunteers use foster facilities for those dogs, whose furhter stay in the shelter may damage their mental or physical health.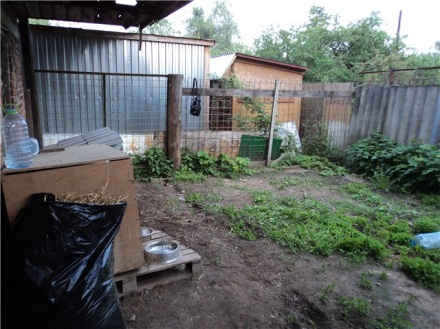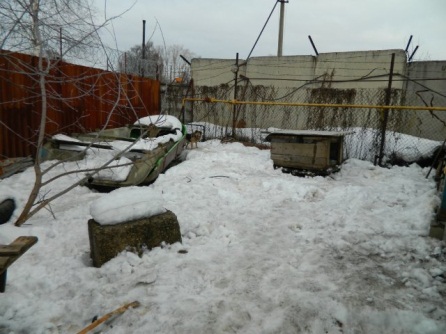 Сurator is one of our volunteers, who will take responsibility for a specific dog that needs help until the dog finds a new home. Some of the responsibilities include: visiting a vet, transportation, media promotion, finding the best parents for the doggie, follow up with new Owners. In case the dog is returned – to start all over again (media promotion, finding the best parents, etc...). On the photo below one of our curators with her fosterling during visit to a vet prior to adoption.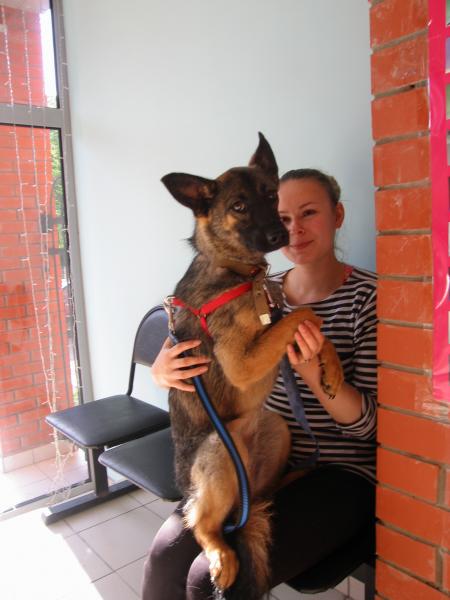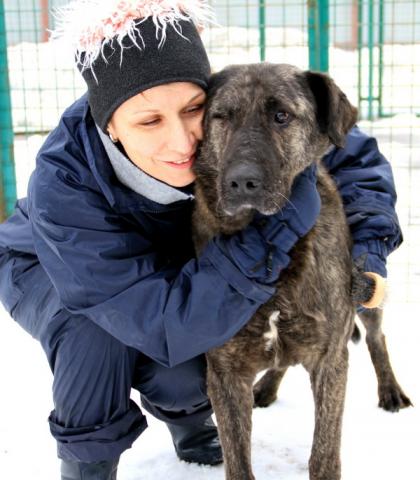 Volunteer is a person who has decided for himslef to help most of his spare time those animals who are in trouble. In particular, walking, sometimes feeding, care (combing, nailtrimming, vet examination, etc.), socialization (communication, education, etc.), arranging photo sessions of our dogs, helping prospective Owners to choose a dog in accordance with their wishes.